The glycemic index is a value assigned to foods based on how quickly and how high those foods cause increases in blood glucose levels.
Foods that increase sugar levels slowly are called

low GI foods

.
Foods that raise sugar levels quickly are called

high GI foods

.
Generally, foods with a GI value above 60 are defined as high GI foods, and foods with a GI value below 30 are defined as low GI foods.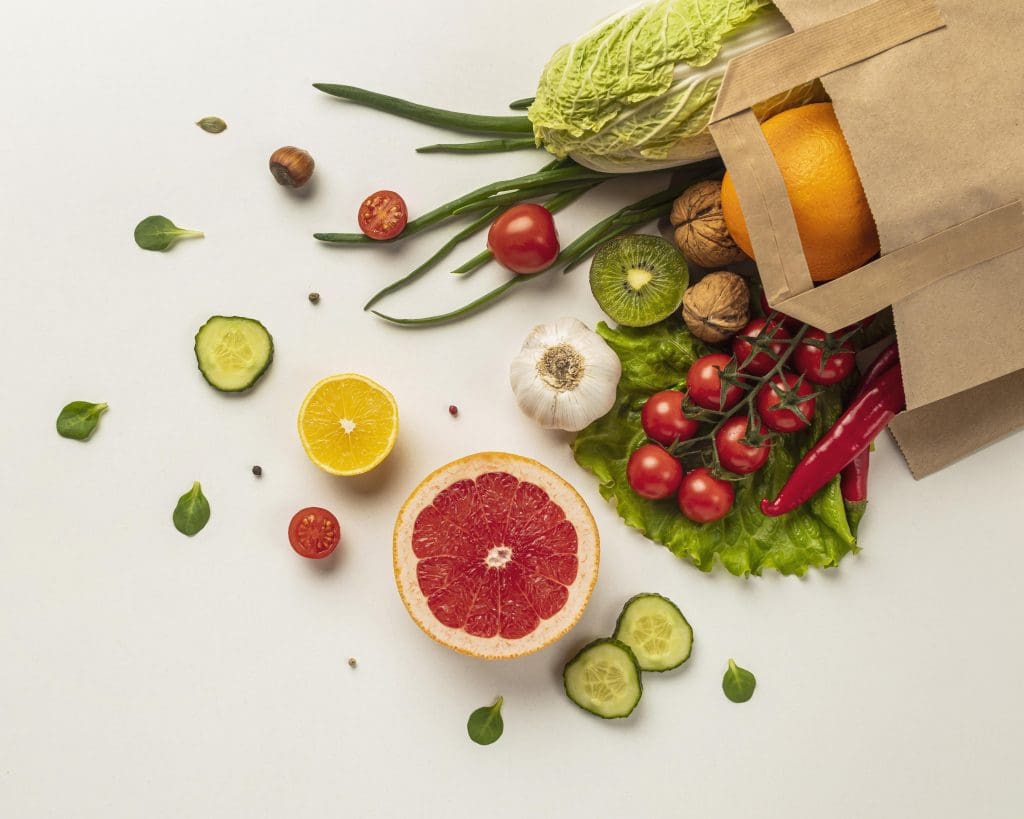 Categories
Food
GI Value
Calorie
Food
GI Value
Calorie
Rice & Cereal
White Rice
Brown Rice
White Rice Porridge
Brown Rice Porridge


Oatmeal

84


56
57
47


65

356




350


71
70


340

Oat


Mochi




Germ Rice




Brown Rice Flakes


Red Bean Rice
55


85




70




65




77

380




235




354




365


189
Bread

French Bread




Toast


Bagel

93




91




75

279




264


157

Croissant


Rye Bread
Wheat Bread

68


58
50

448




264




240

Noodle

Udon




Wheat Vermicelli

80




68

270




356

Spaghetti


Soba

65


59

387




274

Powder

Bread Flour




Potato Starch

70




65

373




330

Low-gluten Flour


Whole-wheat Flour

60


45

368




328

Meat
Pork
Sausage
Chinese Sausage
Bacon
Beef
Ham
Chicken
Lamb
Fish Ball
45
45
48
49
46
46
45
45
52

263




321




497




405


138
196


200




227


113
Clams
Canned Tuna
Tuna
Conpoy
Prawn
Cuttlefish
Cod Roe
Oyster
Corbiculidae
40
55
40
42
40
40
40
45


44

30


288


125
97
83
88
140
60
51
Dairy Product & Egg

Condensed Milk


Whipping Cream
Cream Cheese
Egg

82


39
33
30

331




433




346


151
Butter
Low-fat Milk
Skimmed Milk
Yoghurt
50
26
25
25

717


46
67
62
Bean Products
Tofu
Pea
Edamame
Soy Bean
42
45
30
15
72
93
135
173
Cashew
Almond
Peanut
29
25
22

576




598




562

Rhizome
Potato
Yam

90




75

76
108
Taro

64

58
Vegetables
Carrot
Corn
Pumpkin
Garlic Chives
Burdock
Onion
Tomato
Cabbage
Bok Choy
Spinach

80




70




65


52
45
30
30
26
23
15
37
92
91
118
65
37
19
23
9
20
Green Bean
White Carrot
Bamboo Shoot
Green Pepper
Asparagus
Aubergine
Cauliflower
Bitter Gourd
Cucumber
Beansprouts
26
26
26
26
25
25
25
24
23
22
23
18
26
22
22
22
33
17
14
15
Fruits

Strawberry Jam


Pineapple
Raisins
Banana
Mango
Kiwi
Lemon

82




65


57
55
49
35
34

262


51


301


86
64
53
54
Honeydew Melon
Peach
Cherry
Persimmon
Apple
Orange
Papaya
41
41
37
37
36
31
30
42
40
60
60
54
46
38
Dessert

Chocolate


Donut
Milk Candy
Potato Chips
Cake
Muffin

91


86
86
85
82
80

557


387
433
388
344
261
Red Bean Paste
Biscuits
Ice Cream
Pudding
Jelly
80
77
65
52
46
155
432
212
126
45