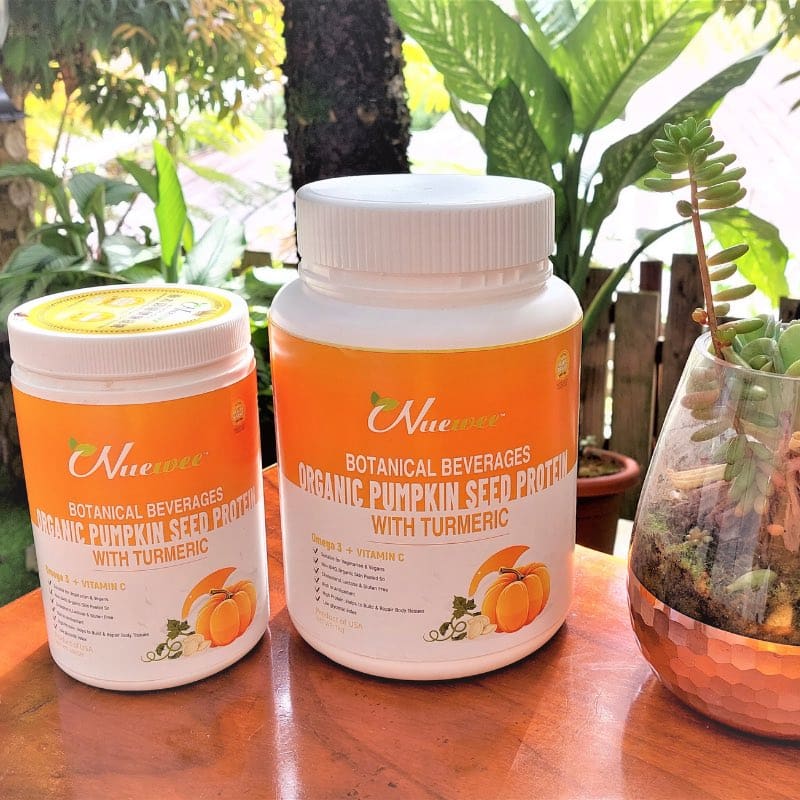 According to WHO (World Health Organization), 74% of global death is caused by chronic disease and the numbers are increasing every year. Chronic diseases are caused by chronic inflammation within our bodies.
Nuewee Organic Pumpkin Seed Protein with Turmeric can help to treat chronic inflammation and eventually prevent hundreds of chronic diseases. Besides, it also posses the ability to suppress virus replication, preventing the spread of viral disease and help on the recovery like Hepatitis B, H5N1 and Covid-19.
Nuewee Organic Pumpkin Seed Protein with Turmeric also have strong anti-oxidation and anti-aging effect, due to it contains the strongest antioxidant known so far – Hydroxytyrosol from Olive Extract. It is also recognized for its effect for cardiovascular health by The European Food Safety Agency (EFSA).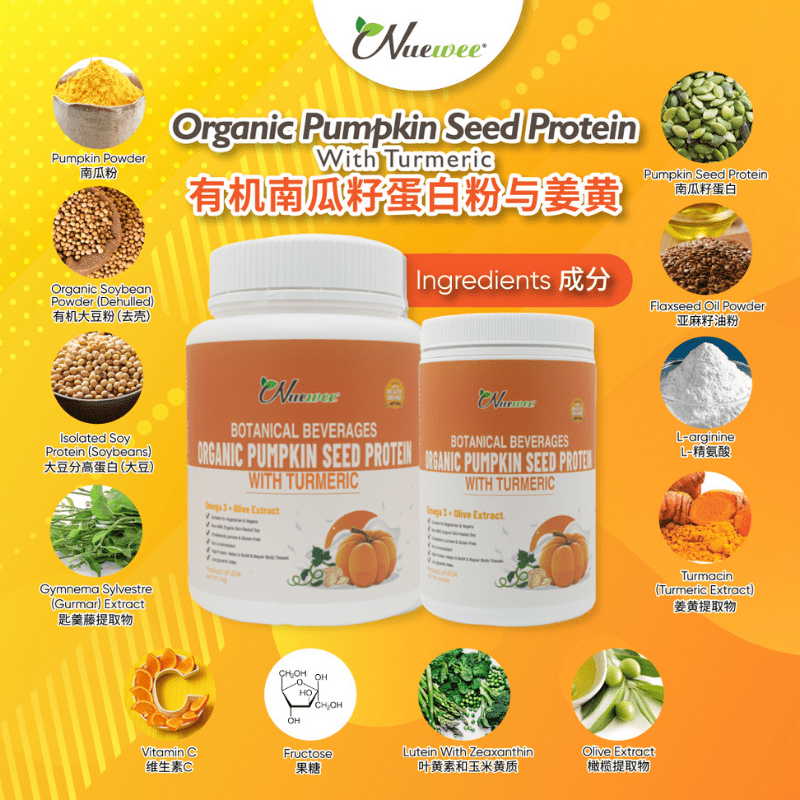 3 Major Functions solve more than hundreds health problem:
Prevent Chronic Disease – Prevent Nervous system disease, Autoimmune disease, Arthritis, Diabetes, Alzheimer's disease, Cardiovascular disease, Cancer, Pulmonary disease and Osteoarthritis
Anti-viral effect – Help suppress virus replication (e.g. Hepatitis B, H5N1 and Covid -19).
Anti-aging – Liver protection, Skin protection, Eyes protection, Prevent muscle degeneration, Improve brain processing speed.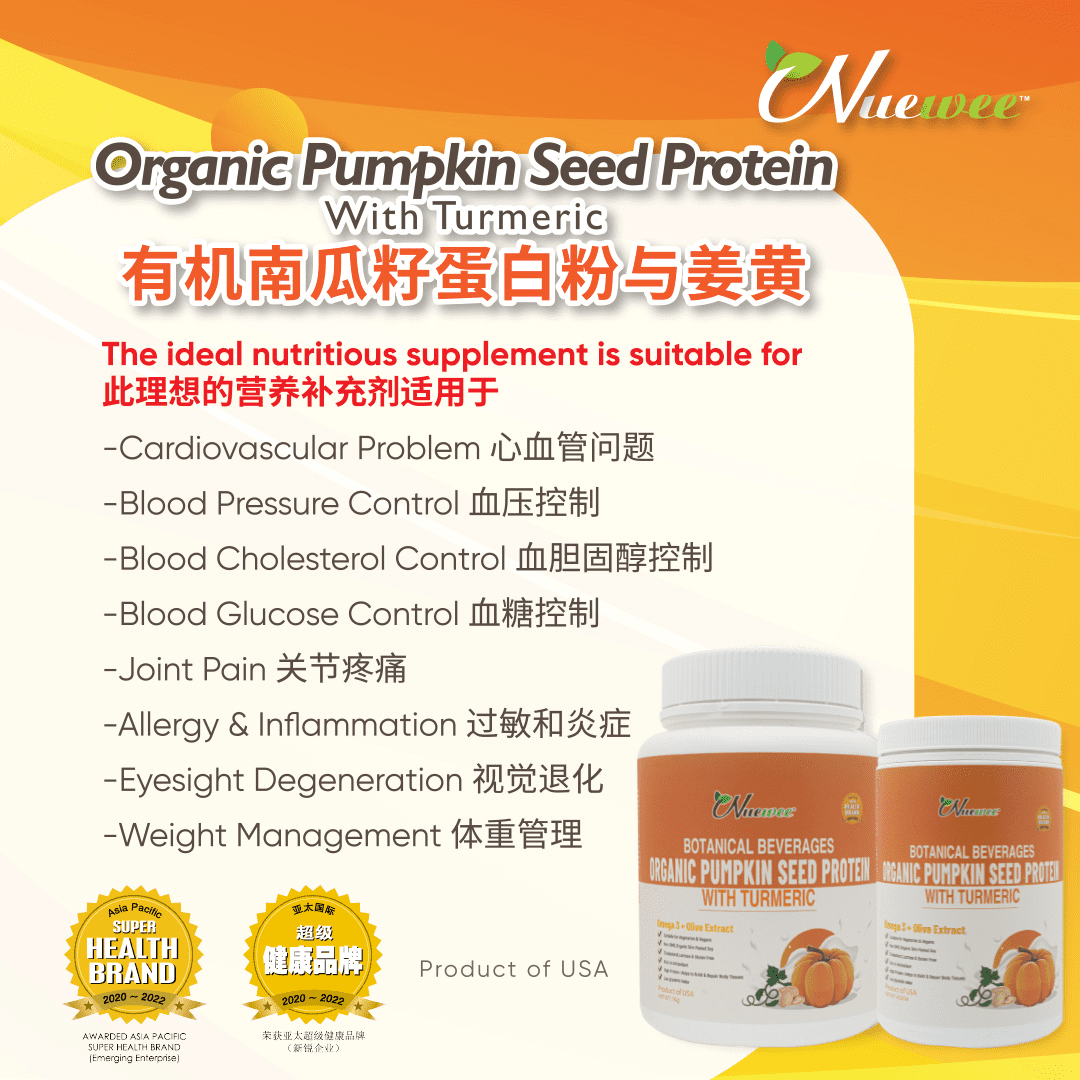 Nuewee Organic Pumpkin Seed Protein with Turmeric is suitable for person with:
Cardiovascular problem
Blood pressure problem
Blood cholesterol problem
Blood Glucose problem
Joint pain
Allergy & Inflammation
Eyesight degeneration
Obesity