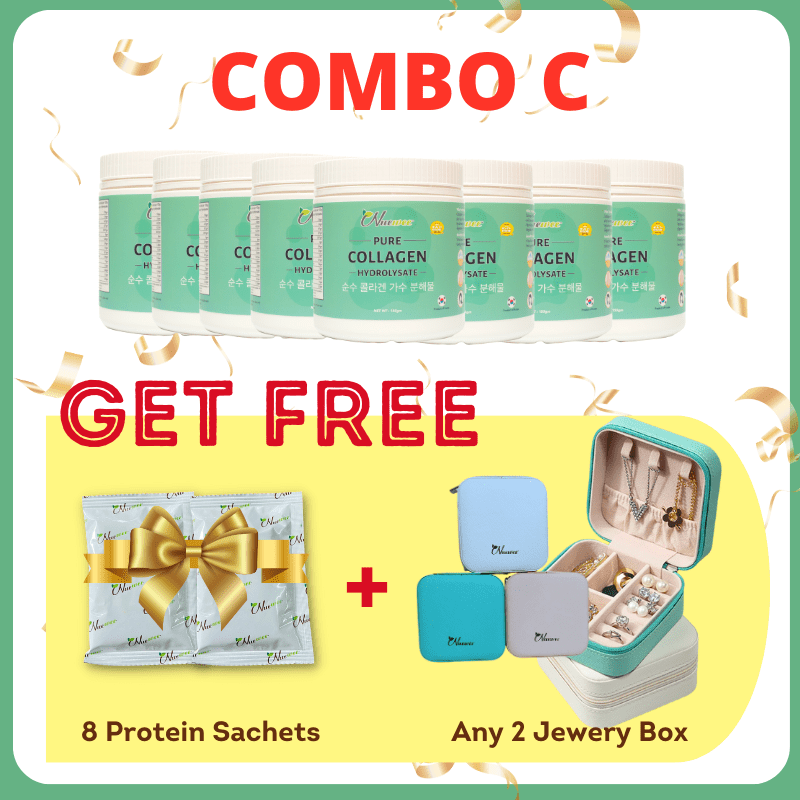 For New Join Agent only
Purchase 8 Nuewee Pure Collagen Hydrolysate (Peptide) 150g (each Bottle 30 servings)
🎁 FOC 8 Nuewee Protein Sachets (Worth: RM48)
🎁 FOC 2 Nuewee Limited Edition Jewery Box (Worth RM79.80)
Original Price: RM1,399.80
Shipping Fee (W.M): FREE SHIPPING
Shipping Fee (E.M) : RM27
Shipping Fee (Singapore) : RM35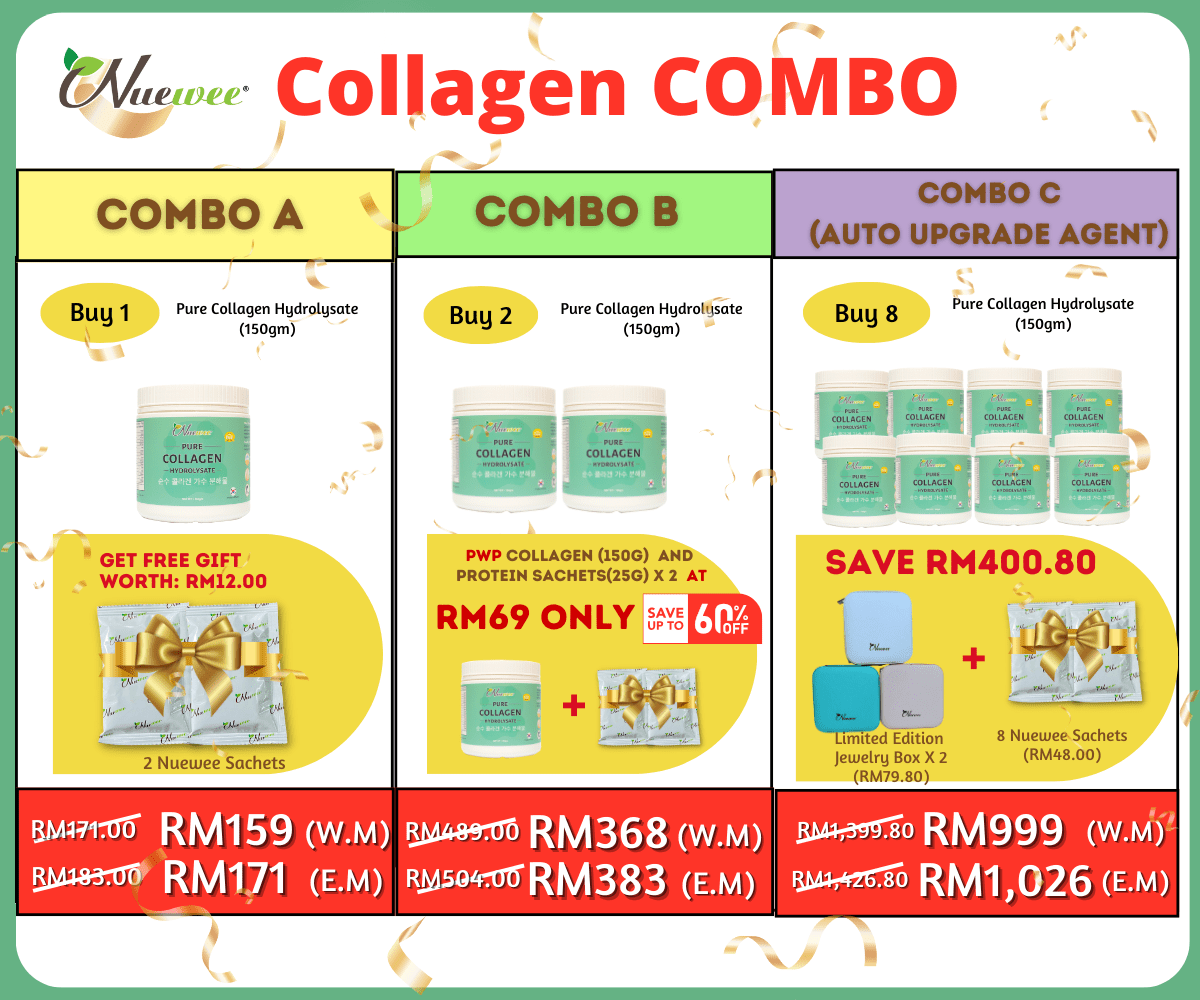 Nuewee Luxury Jewelry Box (Limited Edition)
Product Features:
Composed of PU leather, velvet and zipper. The soft velvet cloth can be protect the jewellery ring and watches in good condition and zipped  design are excellent for storage with safety.
Practical Compartment:
The flip-top compartment with J-hanger & pocket for hold necklaces in properly with prevent knots. The lower compartment can be hold rings, earrings, small cosmetics etc., which can be well fixed and will not cause entanglement. The removable divider design allows you to easily place your suitable jewelry and watches.
Lightweight and portable design:
It occupies a small space in the handbag when traveling or shopping, and it is light in weight and easy to carry.
Product Material:
– PU Leather + Velvet & Zipper
– Dimension (cm):10(L) x 10(W) x 5(H)
– Color : Pearl White, Sweet Pink, Ocean Blue
Benefits of Nuewee Collagen Package C:
Improve skin moisture level
Improve elasticity and suppleness of skin
Strong and fast growing nails
Prevent and reduce the deep wrinkles
Thicker and strong hair
Reduce the symptom of joint pain
Improve and prevent osteoporosis
Reduces Allergic Reactions
Aids in Digestion
Antioxidant Properties